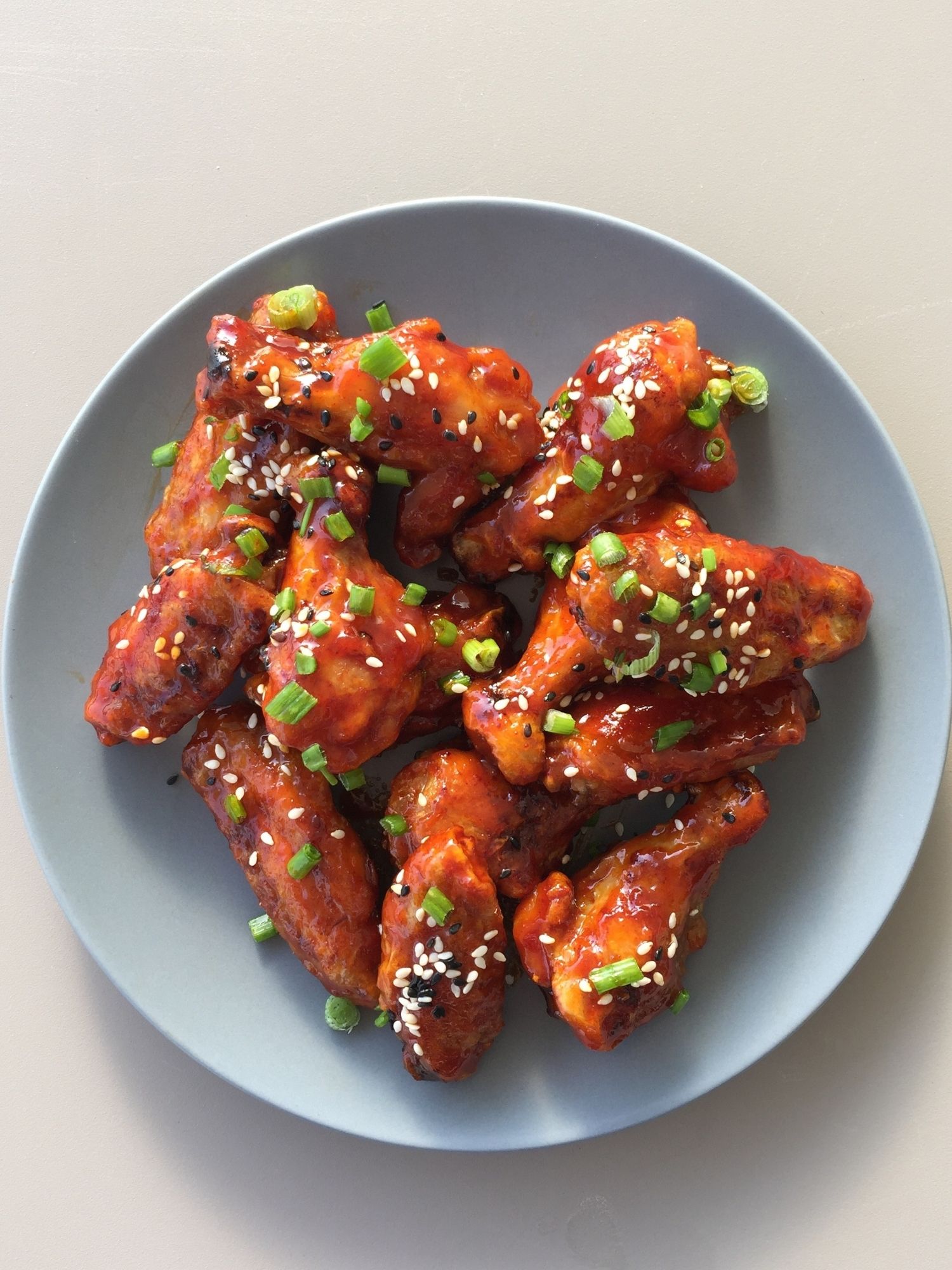 Baked Korean BEESTING Wings
Baked Korean BEESTING Wings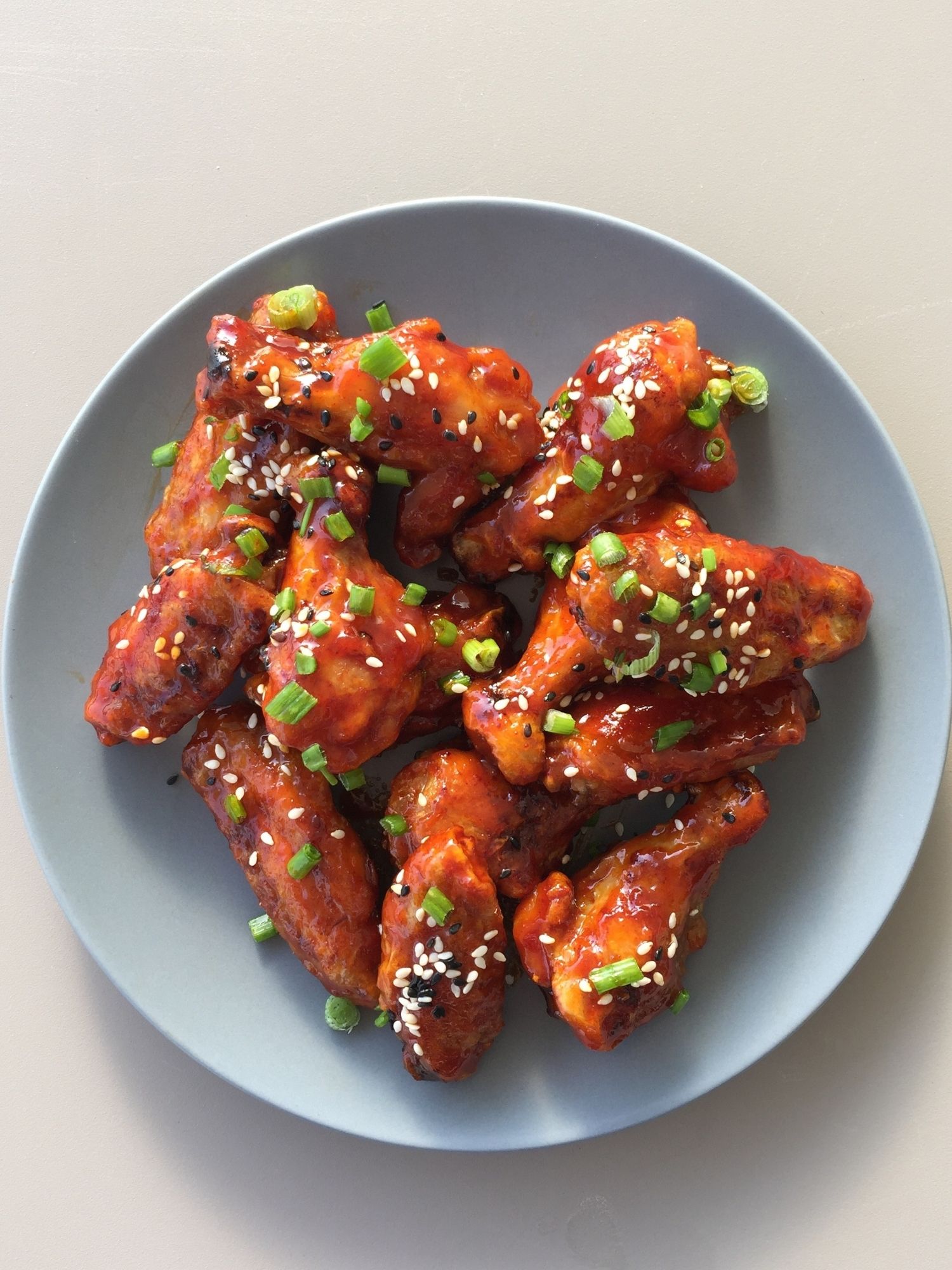 These sweet and spicy wings are a crowd pleaser. Bonus is that they couldn't be simpler to make. The man claimed these were "some of the best" wings he's had. Having previously lived in upstate NY, home of the buffalo wing, and every variation on it imaginable, that was quite the praise.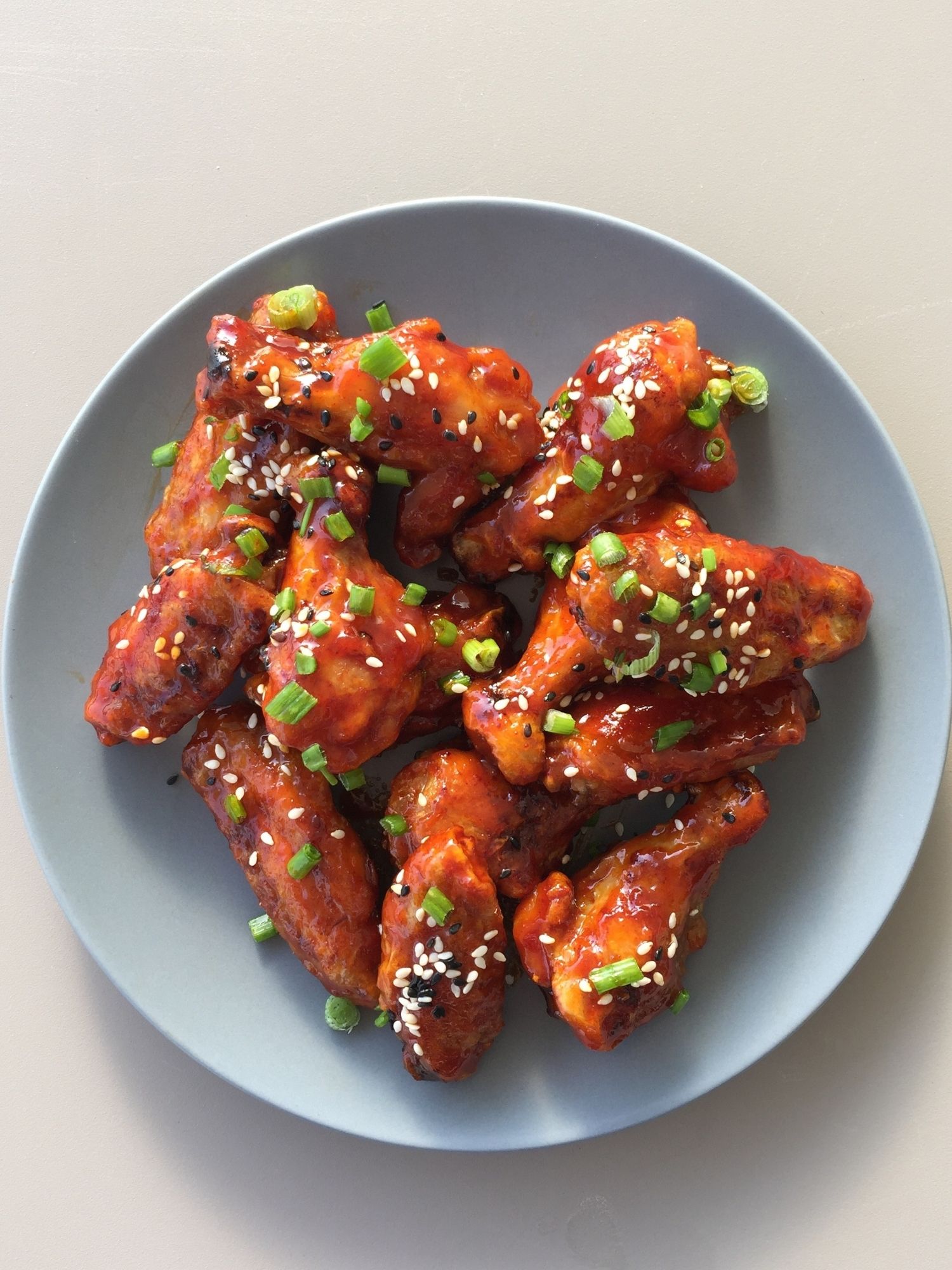 Baked Korean BEESTING Wings
Instructions
Preheat the oven to 215C or 420F

Separate the wingette and drumette if they are not already by cutting through the connecting joint (it's easier than that sounds, just use your big chef's knife). Remove the wing tip and discard or freeze to use the next time you make stock.

Line a baking sheet with parchment and lay the wing pieces in a single layer on the parchment.

Put the sheet with your wings in the preheated oven and bake for 45-50 minutes. Flipping half way through. (I like to flip them at 20 minutes, then again at 40 minutes). The skin should have crisped up and started to get some color on bits.

While the wings are in the oven, in a small sauce pan heat the Gochujang paste, Honey, and Butter until combined, remove from heat and wait for the wings.

When the wings are cooked, use tongs to transfer them from the baking sheet to the bowl or pot with your sauce, toss to combine.

Top with sesame seeds and spring onions(optional) and enjoy immediately!
Recipe Card powered by