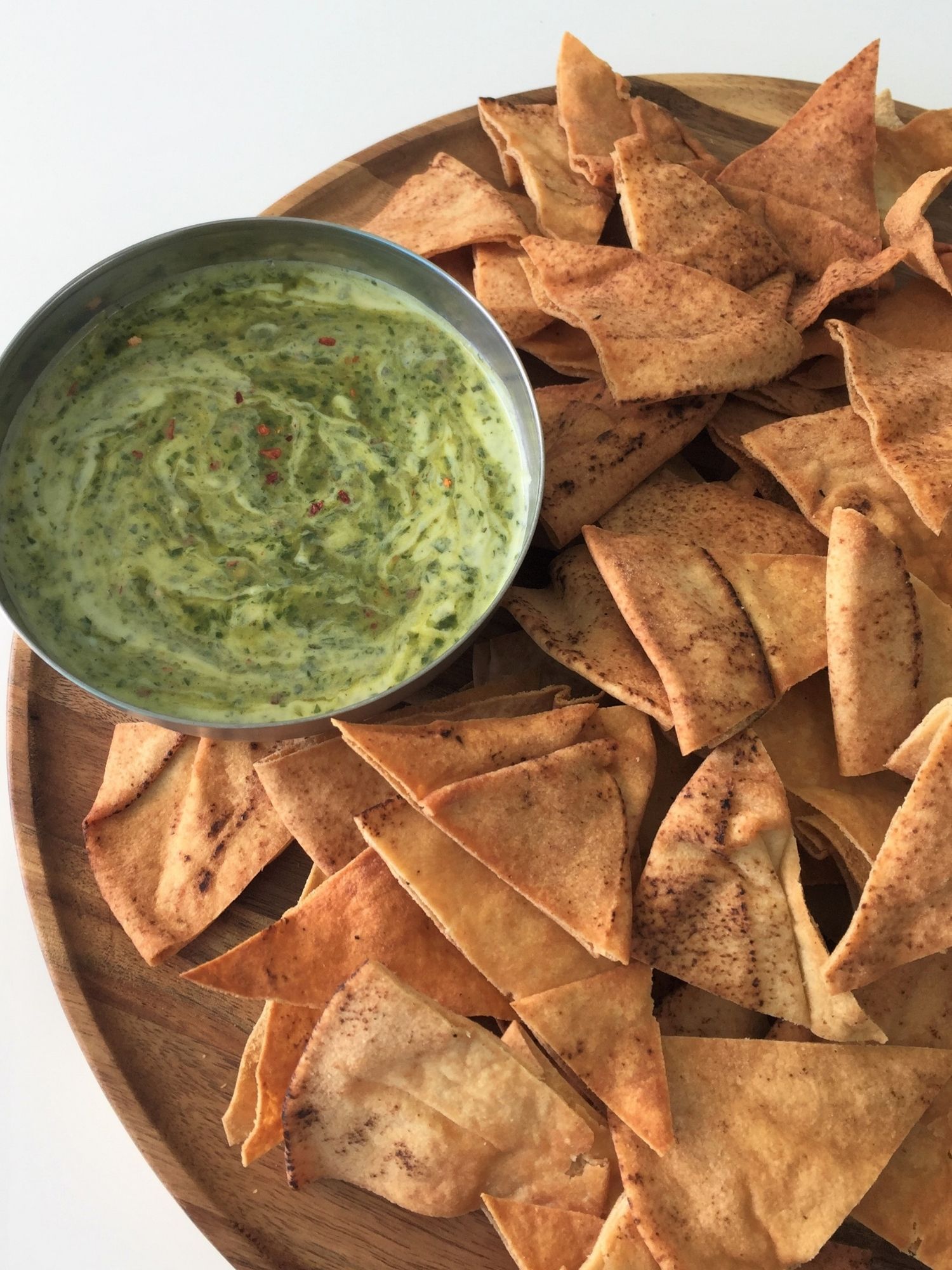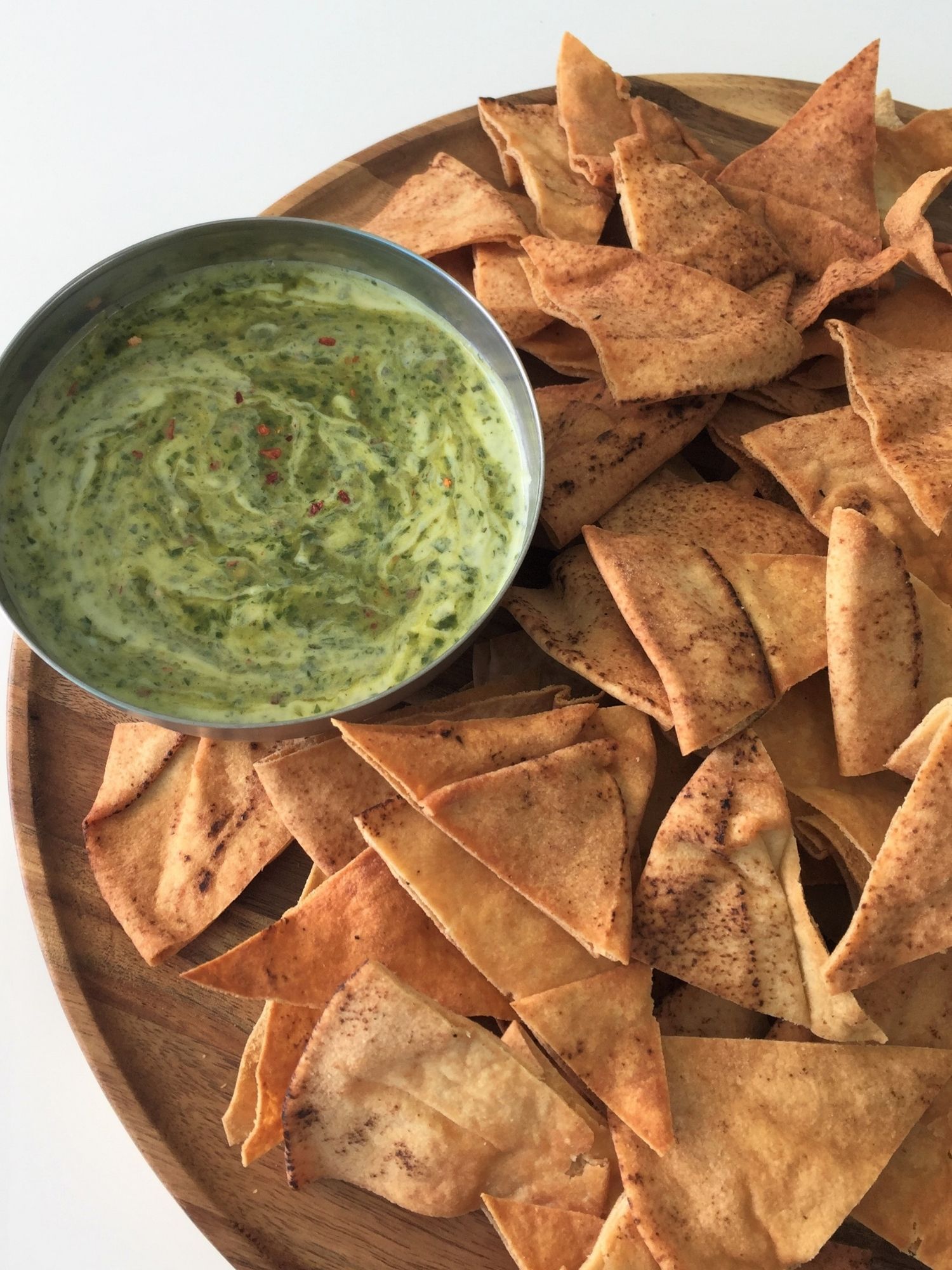 These chips have been a favorite since moving to the UAE. Here at any grocery or bodega you can buy a bag of 5 or 6 pitas for 1.50 AED, which works out to around 40 US cents, talk about a bargain. The baked chips are super simple to make and keep for at least a week in an airtight container. They are superbly crunchy, addictive, and the perfect vehicle for your favorite dips.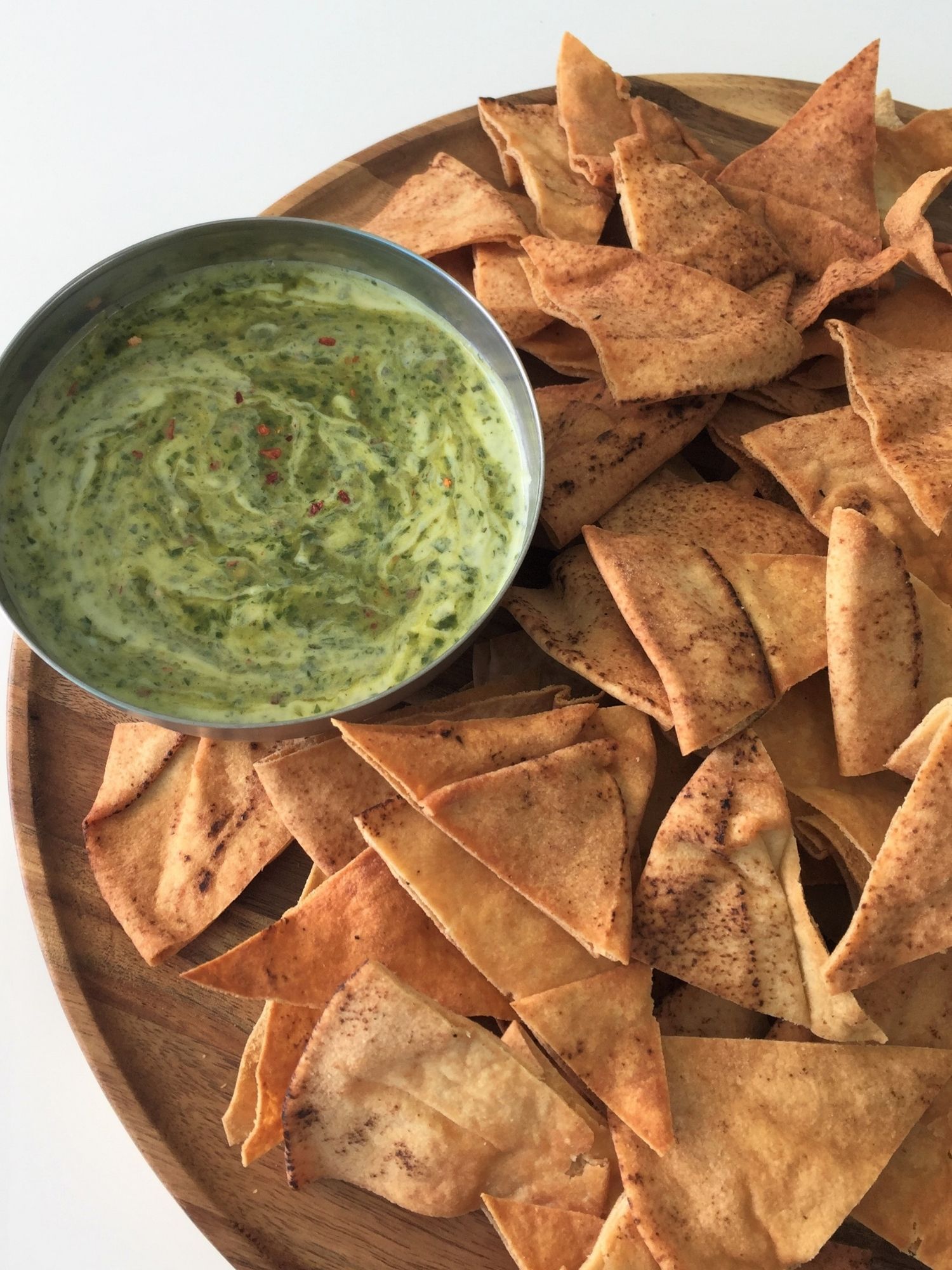 Baked Pita Chips
Instructions
Start with your whole pita breads, working with a pastry brush coat each side lightly with olive oil.

Then stack them all up and simply cut them into 8 pieces, like you are slicing a pizza.

Line them up on a backing sheet and put in a 175 C / 350 F oven for around 15 minutes, flipping once about half way through. Until they are lightly golden and crispy

Then sprinkle with a little salt and enjoy!
Notes
They're the perfect match for hummus, dips, and guacamole. Also great as a crunchy topping on salads, goodbye croutons!
Recipe Card powered by