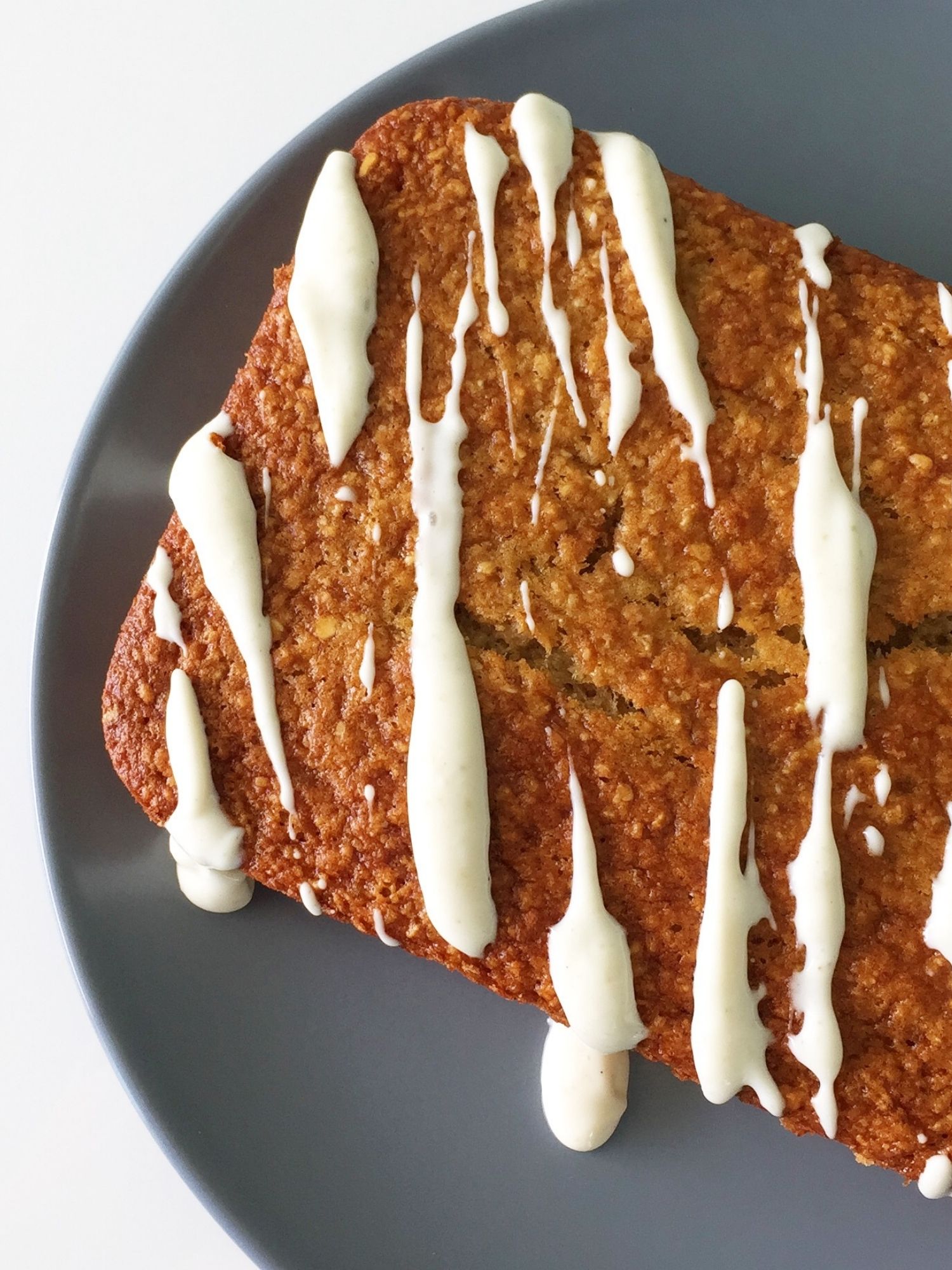 Banana Oat Bread with Labneh, Cardamom, and Honey Drizzle
Banana Oat Bread with Labneh, Cardamom, and Honey Drizzle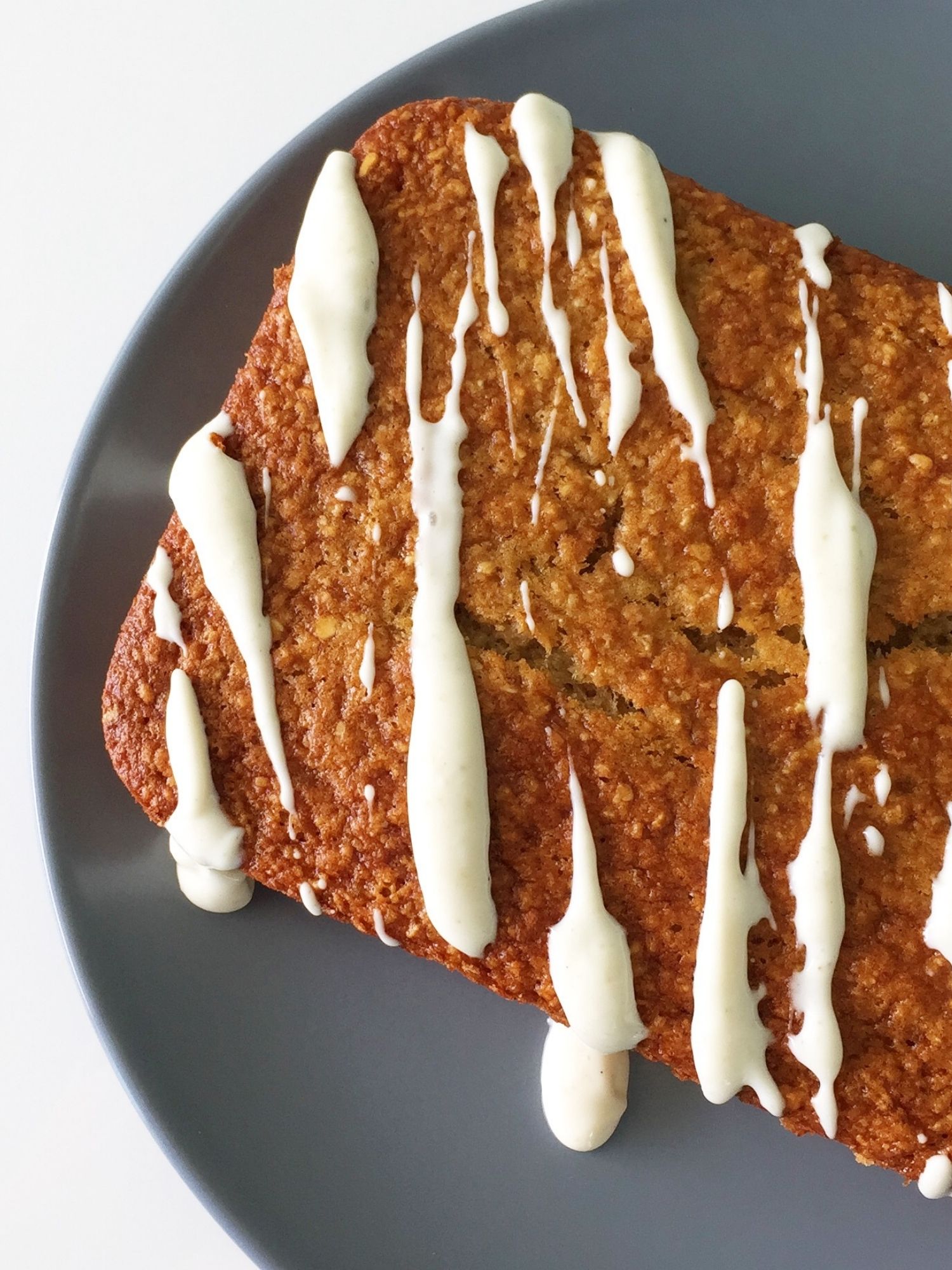 A healthier take on my Mom's banana bread. It's a little bit less like cake but still exceptionally moist and flavorful.
The ground oats replace more than half the flour and yogurt replaces a lot of the butter from the original recipe.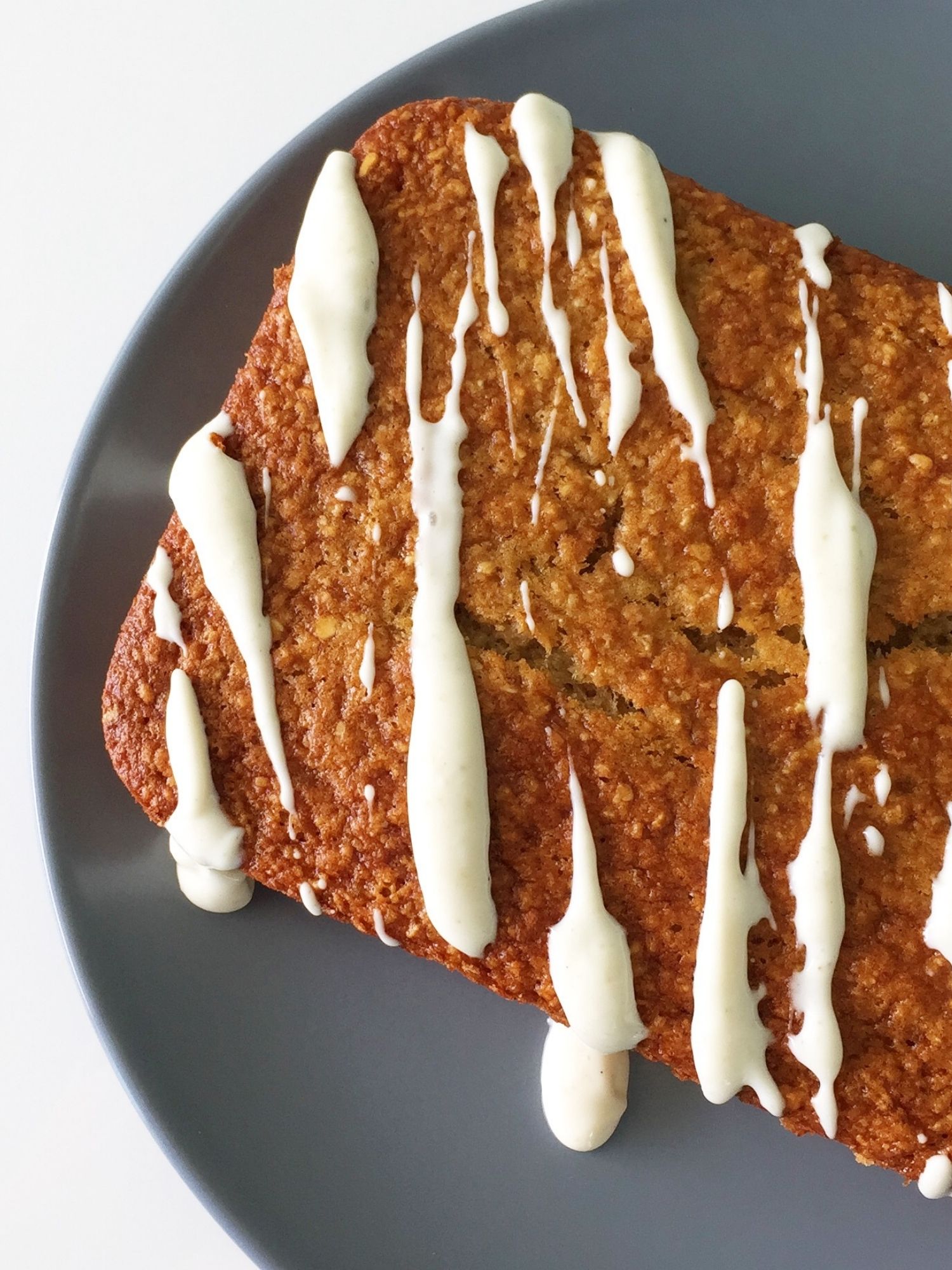 Banana Oat Bread with Labneh, Cardamom, and Honey Drizzle
Instructions
Preheat your oven to 325F or 160C

In a food processor or high power blender, pulse the 1 cup Oats until pieces are small, it will be somewhere in between cornmeal and short grain rice in size.

Peel your bananas and smash them in a medium bowl with a fork

Add the 2 eggs, 1/4 cup yogurt, 1 TBS melted Butter, and 1/2 cup sugar to the bananas and mix together.

Once combined, to the bowl add the ground Oats, Flour, Salt, Baking Powder, and Baking Soda.

Stir until everything is incorporated but do not beat.

Butter then flour the bottom of your baking dish lightly.

Pour the batter into your baking dish and bake for 45-55 minutes. The top will be golden and it will hold its shape when finished. If you gently press the center, it should spring back and not leave a dent.
For the Glaze
When the bread has cooled remove it from the pan and if eating immediately drizzle the glaze over it, otherwise I recommend storing it without the glaze and dolloping a little on each slice as you are ready to eat it.
Recipe Card powered by