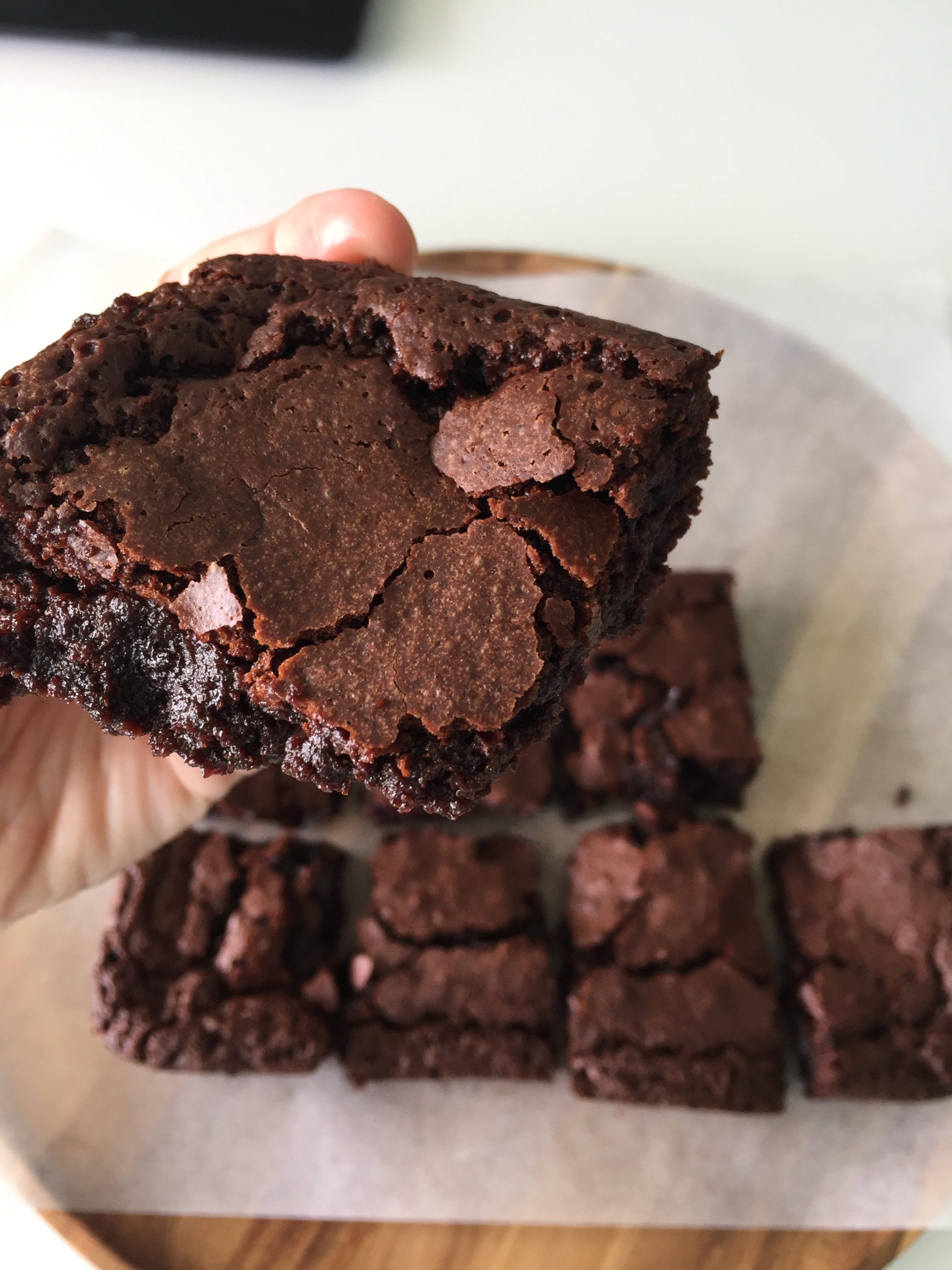 Dark Chocolate Truffle Brownies
Dark Chocolate Truffle Brownies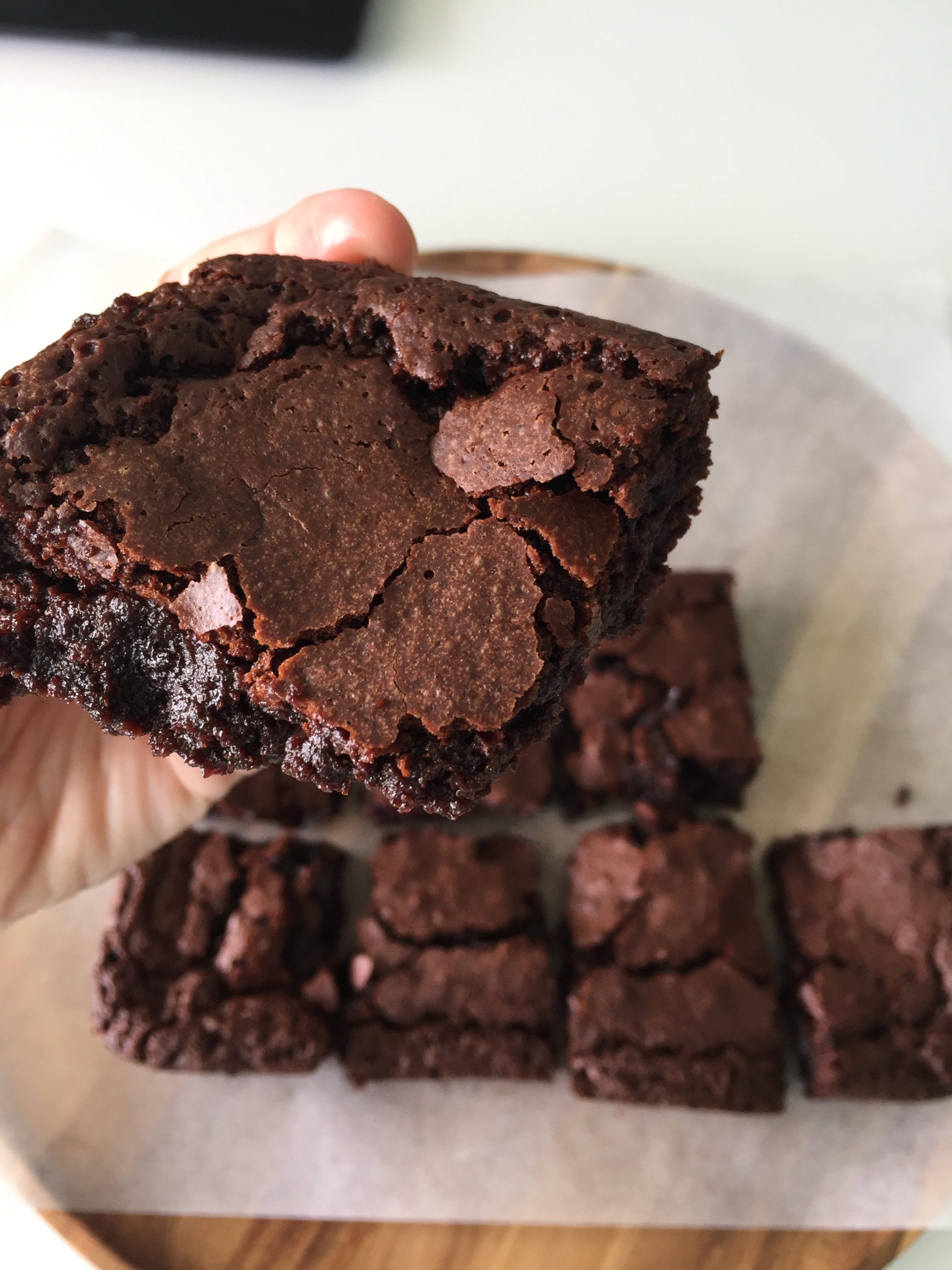 Not your standard ingredients list but the results were too good not to write down. We had some dark chocolate truffles left over from earlier holidays that had been hanging out in the fridge and were perfectly fine but a little past their prime and no ones favorite flavors. It was a shame to waste such nice chocolate and I'd been craving a batch of brownies for a long time so I just went for it. The result was decadent , rich, crinkly top brownies that were impossible to put down.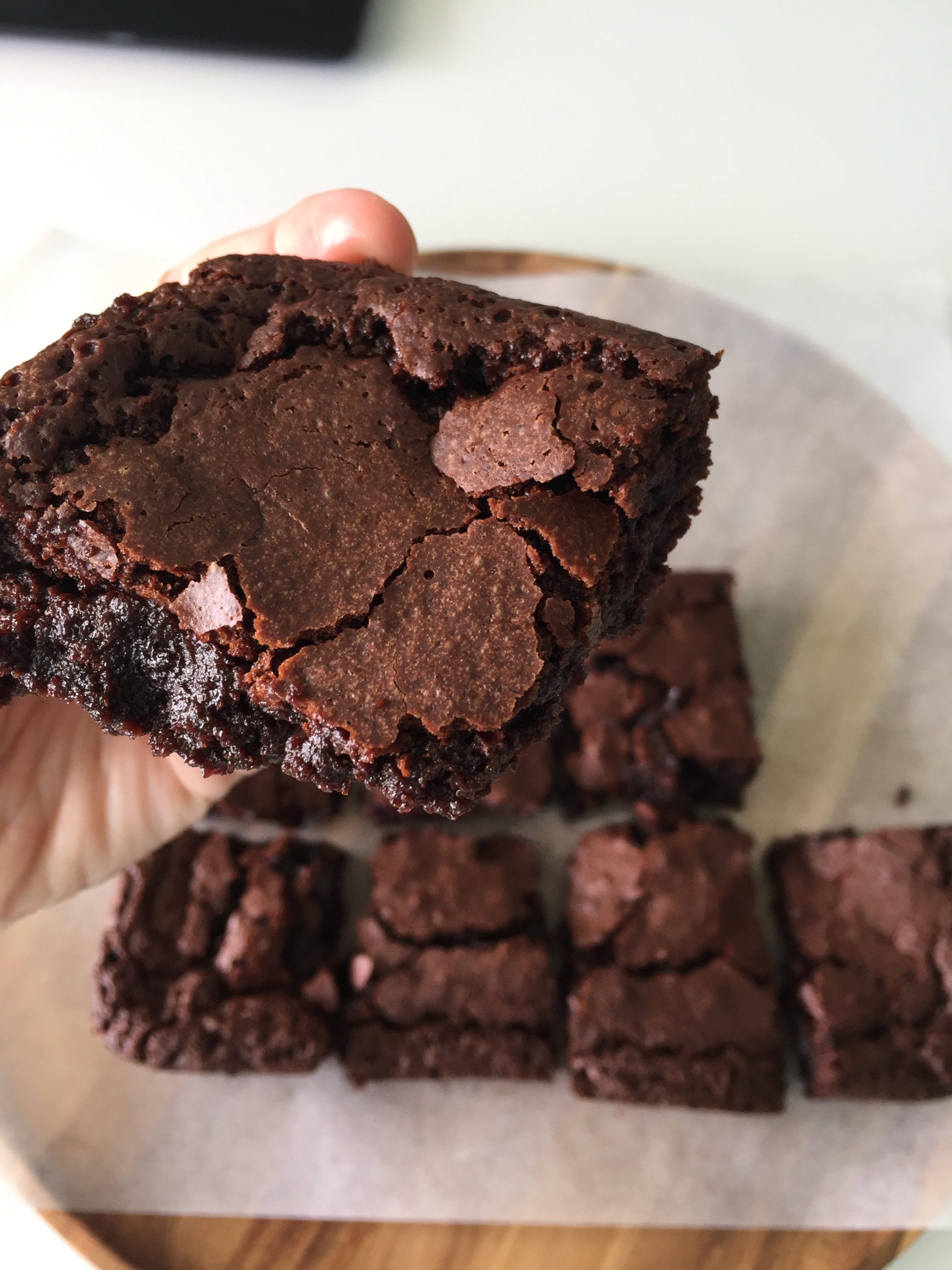 Dark Chocolate Truffle Brownies
Instructions
Preheat oven to 350F or 175C.

Combine the butter and truffles in a microwave safe container. Microwave until just melted, stopping and stirring every 20 or so seconds.

Once the chocolate and butter are melted, combine in a small bowl with the sugar, vanilla sugar, and coffee.

Stir thoroughly to combine.

The mixture should be just warm at this point, not hot. If it's hot let it cool so a few minutes.

In a small bowl whisk together the two eggs.

Add the eggs into the sugar and chocolate mixture and stir thoroughly. (don't worry, there is no flour in here yet so you won't mix it too much)

Now add the flour, cocoa powder, and baking powder to the rest of the mixture.

Stir to combine(don't mix too much at this point).

Pour into your baking dish and bake for 30-35 minutes (start checking them at 25 minutes, they may take more or less time based on your oven and baking dish)

These are a bit hard to tell when they are done because they remain pretty gooey in the center and dense and fudgy even at the edges. I took this batch out a little early and the center was a little less done than optimal, so don't get nervous about over-baking these, the extra richness from the truffles really helps to eliminate that possibility. A knife or toothpick won't come out clean when you test these, but the center should be set and no longer jiggly when you gently touch it.
Recipe Card powered by