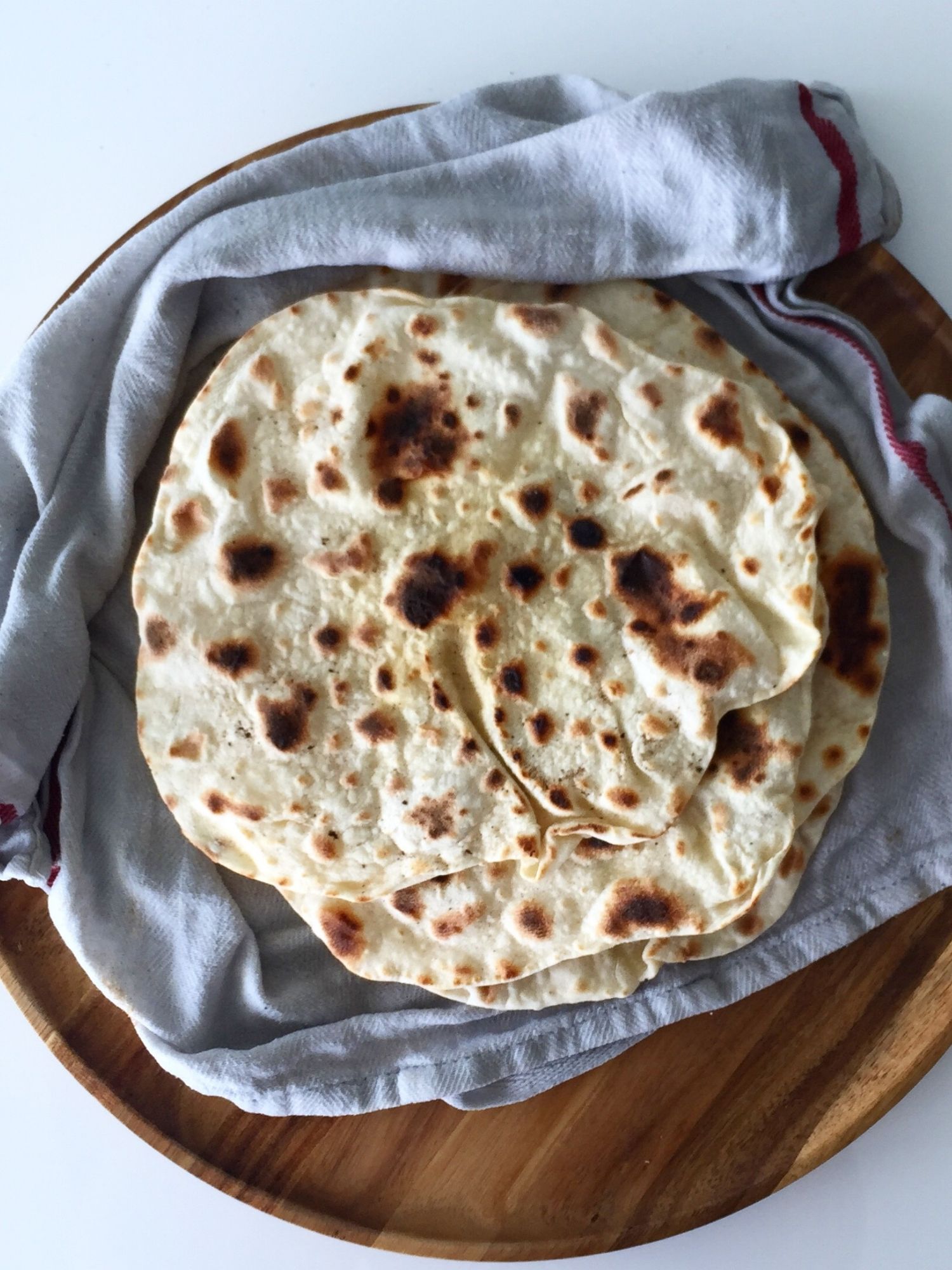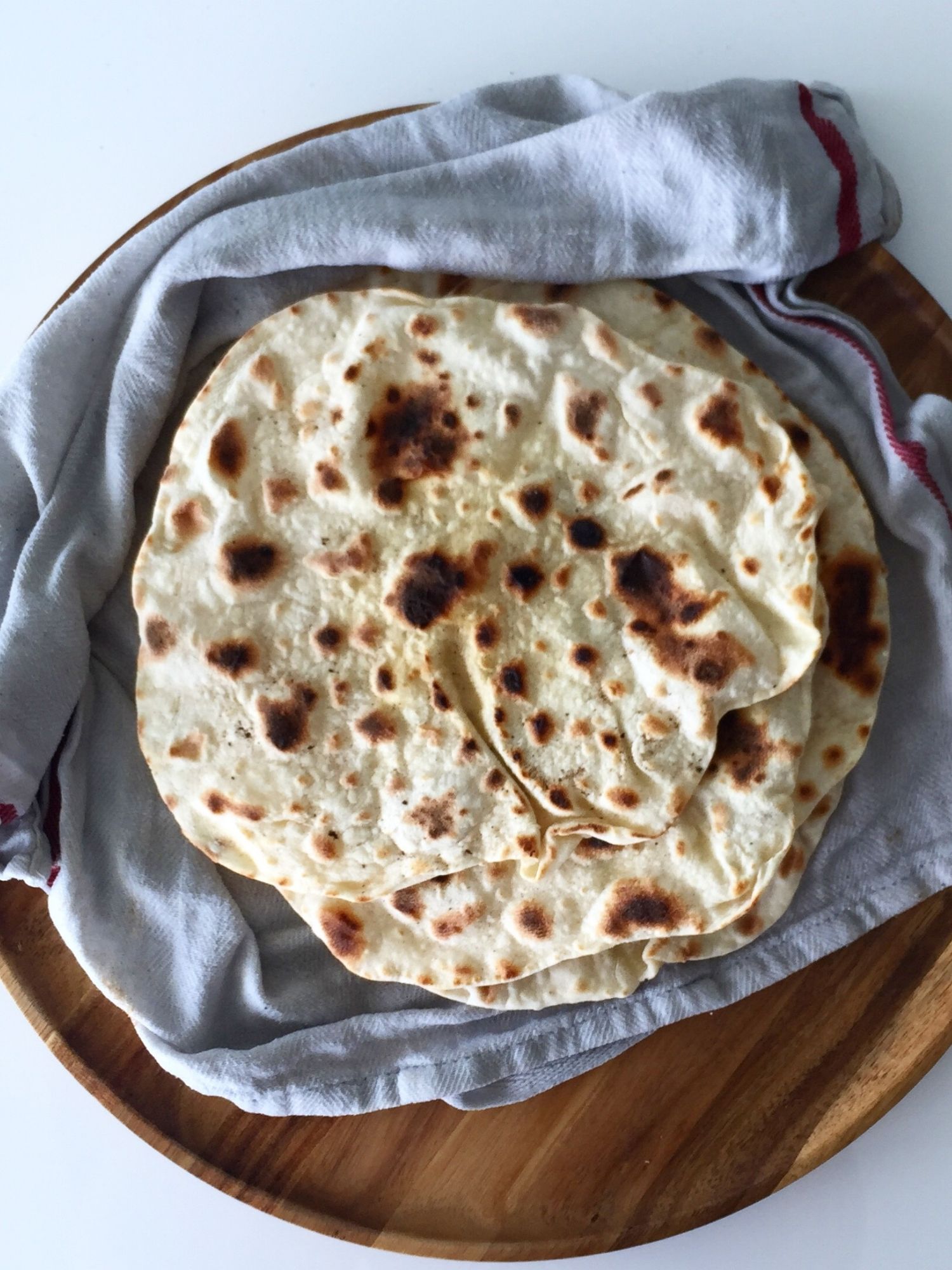 Now, I don't claim to be an expert here but these have been a hit for many years in our household! It started when we moved to Germany and could no longer find tortillas of any kind around town. So like many other things, after a certain amount of searching, we started making them at home, and honestly, we've never looked back! Once you get the hang of it they are easy and not too time consuming to make. Worth the extra effort in our opinion, I think that I'd have a revolt on my hands if I brought store bought ones into the house again.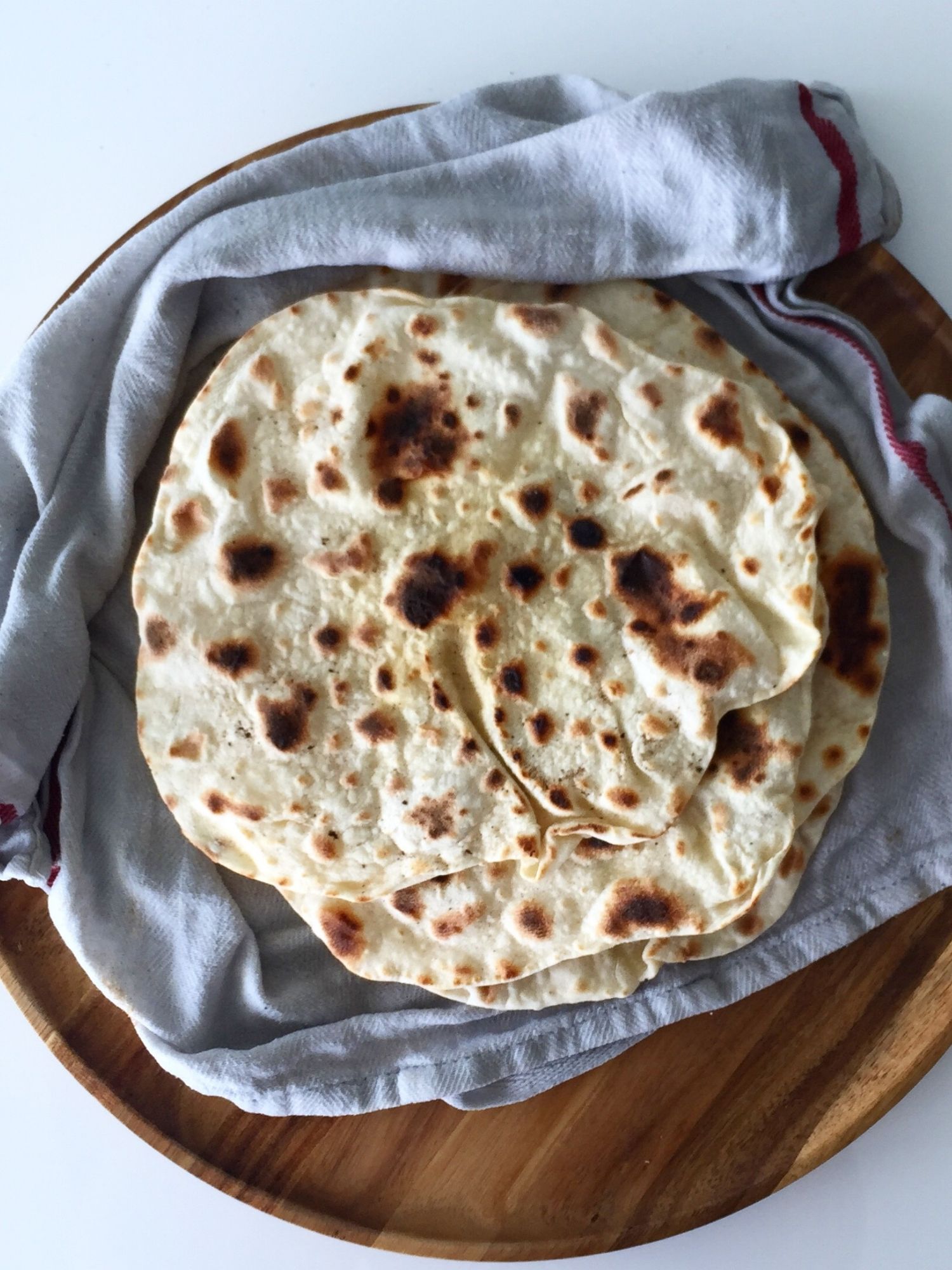 Homemade Flour Tortillas
Instructions
In a bowl, mix the flour and salt together

Then add in the water and oil

Mix it until a ball forms, then kneed for a minute or two

Wrap the ball of dough in plastic wrap and set on the counter for 30 minutes to an hour.

On a large cutting board or clean counter, dust the surface with flour.

Put a frying pan on the stove over medium high heat (do not oil the pan)

Cut your dough ball into 8 equal pieces and roll each into a small ball in your palms.

Working one by one, take a dough ball, squish it flat between your palms.

Then may it one your floured surface and dust the top with flour, using a rolling pin, (or a straight metal/glass water bottle, or wine bottle, etc.) roll the dough into a thin round disk about 8 inches across.

Your pan should be hot now, dust any excess flour from your tortilla and lay it in the pan.

After about a minute, it should start to bubble and be golden brown, using tongs, flip the tortilla and cook the other side for about a minute.

Remove from the pan and wrap in a damp clean dishcloth.

Repeat with the remaining 7 dough balls, you can roll the next one out while the current one is cooking.
Notes
*If they start cooking too fast, don't be afraid to take your pan off the heat for a minute and turn your burner temp down.
Recipe Card powered by