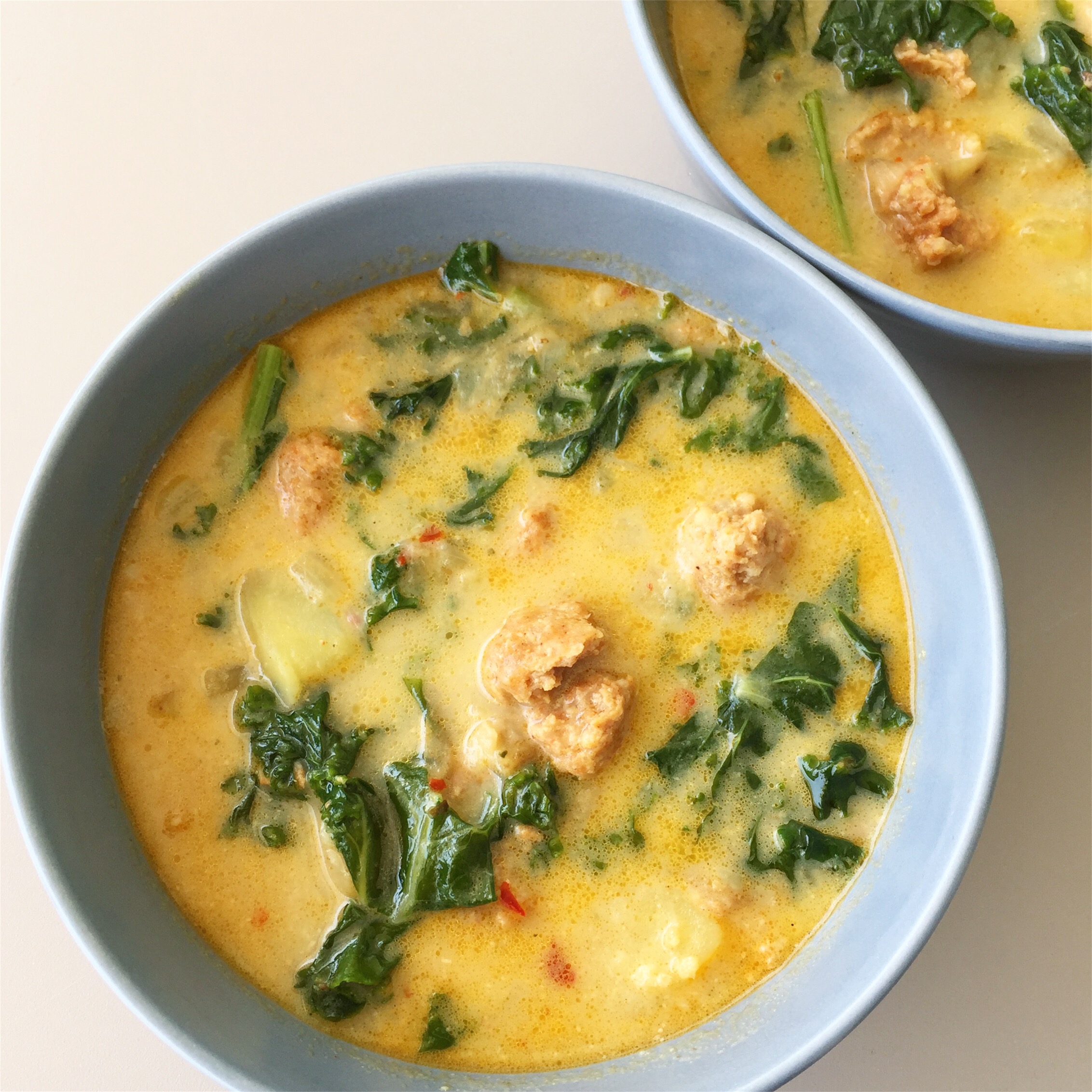 Italian Sausage, Potato, and Kale Soup
Italian Sausage, Potato, and Kale Soup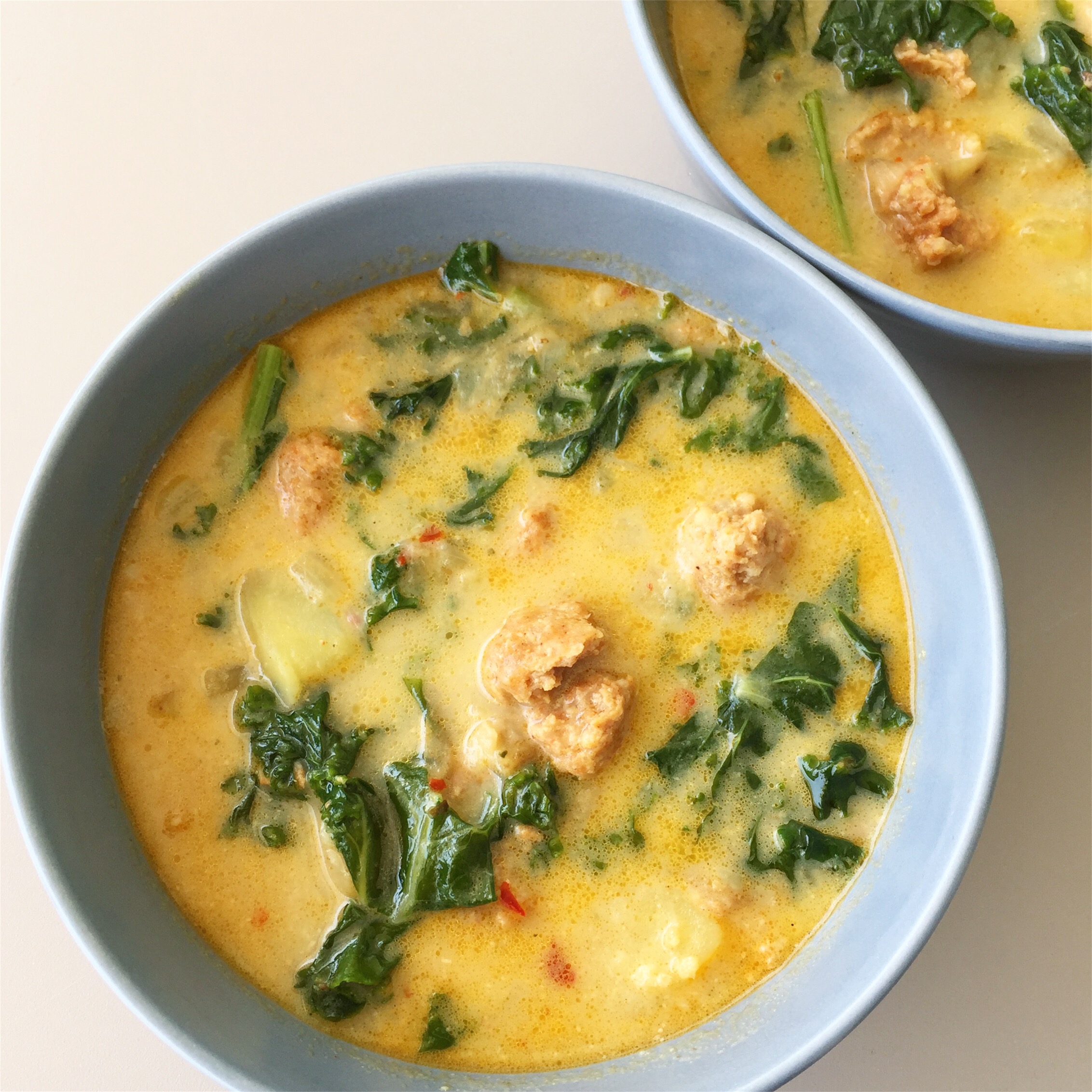 Zuppa Toscana Soup from the Olive Garden was one of the first dishes that I tried to recreate at home many years ago. As I've made it through the years, the recipe has evolved and morphed to fit the ingredients at hand, wherever in the world we were living. In New York, our grocery store always had fresh spicy and mild Italian poultry sausages at the ready. In Germany, it was easy to find pork and sausages, but Italian sausages were nowhere is sight, we did find a close approximation that with the addition of some herbs and spices fit the bill. Now in the middle east, pork requires a trip to a special grocery store and Italian sausages or any approximation are hard to come by. So when we picked up some spicy Italian sausages today, I knew exactly what we were going to make with them!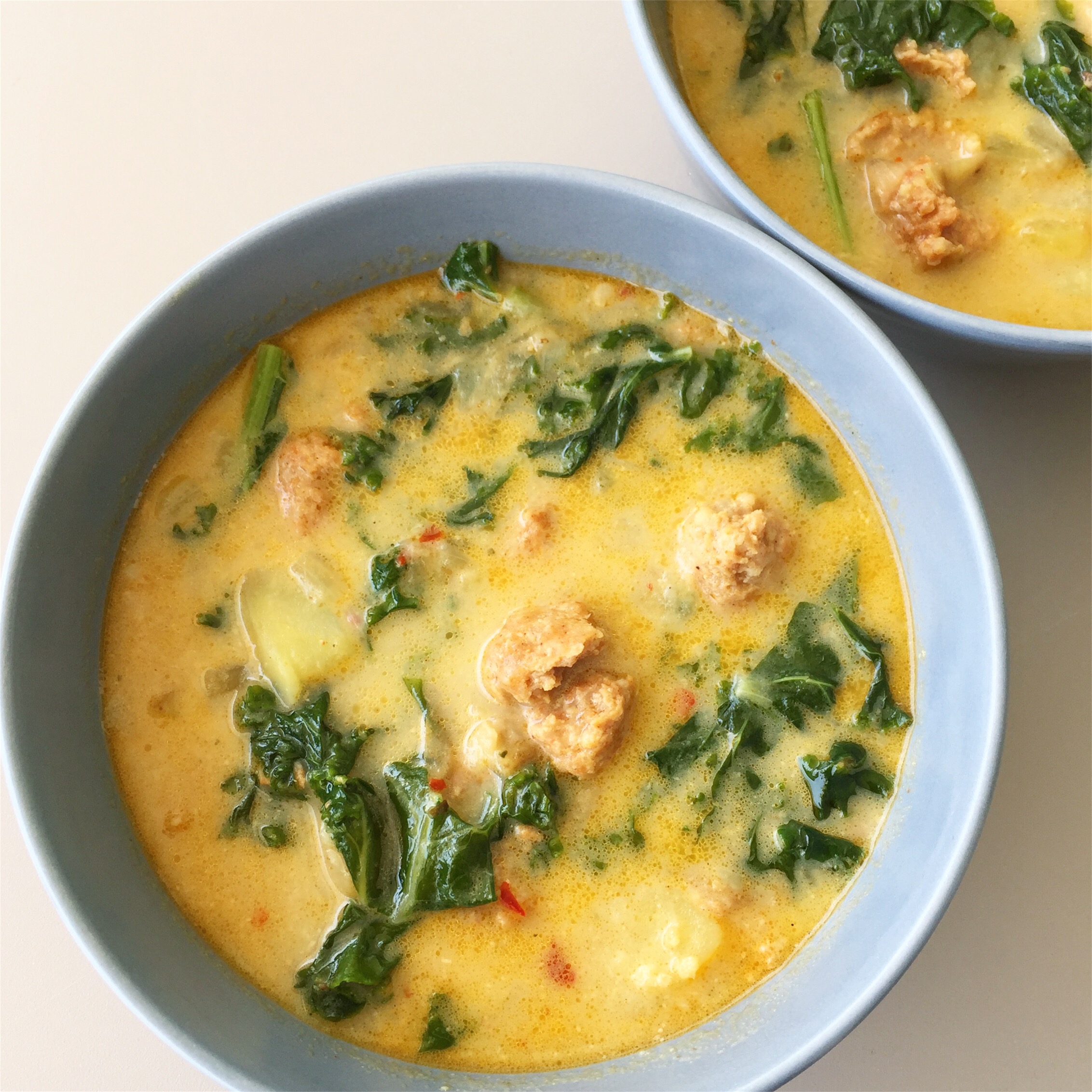 Italian Sausage, Potato, and Kale Soup
Instructions
In a large stock pot, over medium high heat, add the tablespoon of oil.

Remove the sausage from the casing. Add to the pot and brown for about 5 minutes. I like to pinch the sausage link in the center and squeeze the meat out either end.

After the sausage has browned, add the diced onion and cook for a couple more minutes until the onions start to soften.

Cut your potatoes into thin half moons, they should be thin but still hold their shape, about 1/2 cm.

Add the Stock Cube, Potato slices, Red Pepper flakes, and 3 cups of stock to the pot.

Bring to a boil over medium high heat and simmer for 15-20 minutes until the potatoes are tender but not falling apart

While that simmers wash and remove the woody stems from the kale, tear or chop into pieces.

Add the kale and stir in to cover all in liquid, cook for 3-5 minutes until kale is softened.

Remove the pot from heat and stir in the 1/2 cup milk. Enjoy!
Recipe Card powered by